The Rain Garden Plant Sale is open!
Rain gardens help reduce the risk of sewer overflows and water pollution by absorbing stormwater runoff from hard surfaces into the ground naturally. Since 2006, the Milwaukee Metropolitan Sewerage District (MMSD) and Agrecol Native Seed and Plant Nursery have offered a rain garden plant sale to customers within MMSD's service area. Plants are provided at a reduced price; up to a 50% discount compared to retail prices. Order now through March 31st* at the online store and pick-up your plants on Saturday, June 10th at MMSD.
*Plant supplies are limited for this plant sale. Once plants SELL OUT, the SALE WILL CLOSE!
In addition, to the plant sale, MMSD is offering FREE rain garden webinars with gardening expert, Melinda Myers, and a design workshop where you can learn about rain gardens, plant selection, and plant care.
Plant info:
Plants are sold in bundles of 4; each plant's container is 2.5" x 2.5" x 3.5 " (length x width x height/depth); one bundle of 4 plants costs $11.50, $2.88 per plant unless otherwise noted. A garden kit contains 16 plants; 4 bundles of 4 or more distinct species of plants with similar light and moisture needs.
For a full list of all the plants and their attributes like sun/moisture needs open the "Quick List".
If you would like to see the full list of the garden kits with attributes open the "Quick Kit List".
Example of a bundle of 4 plants (plants vary in height depending on species):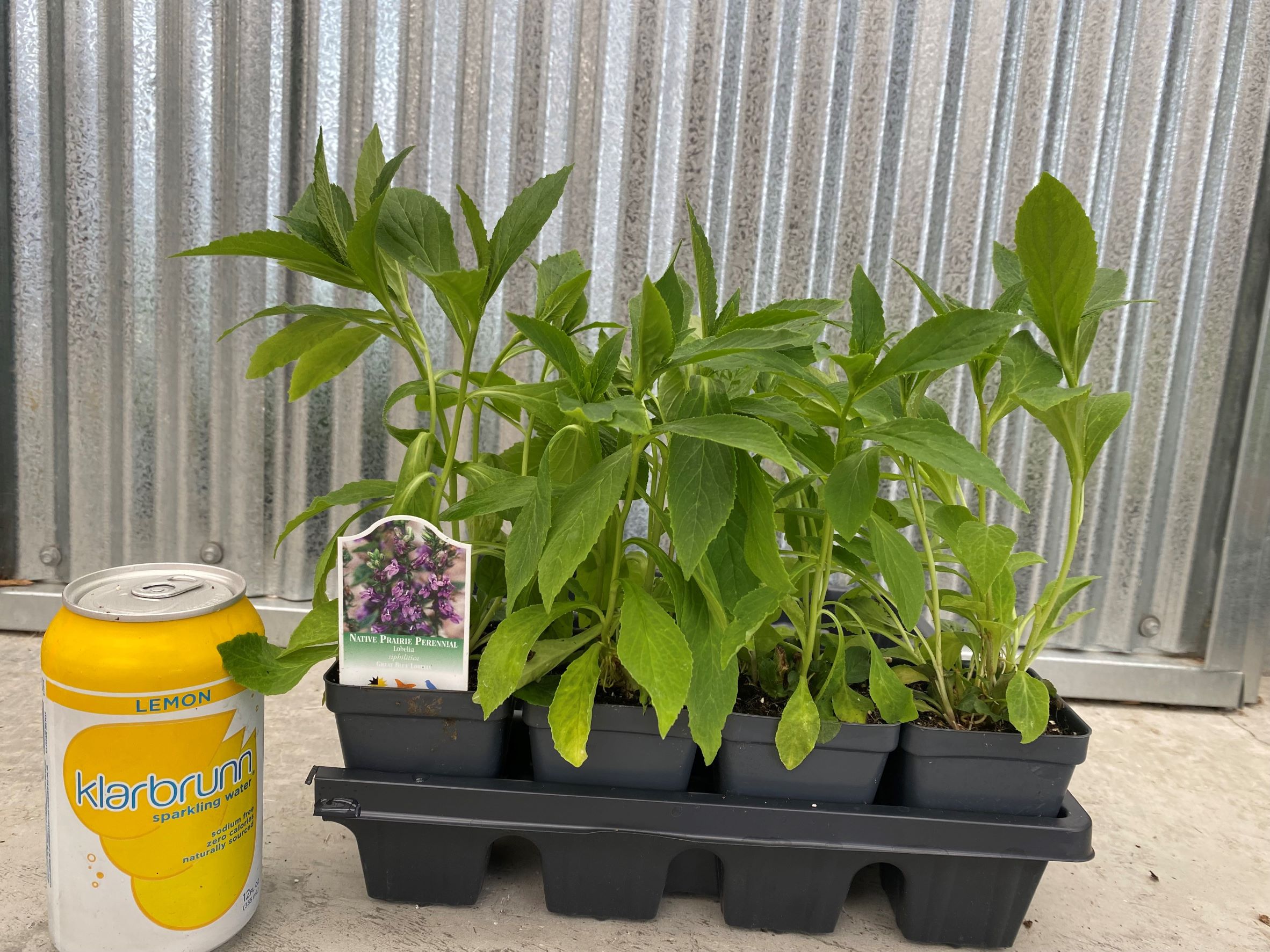 Example of a pocket garden kit with 16 plants. Each species is labeled in the front with the same species in the same row behind it.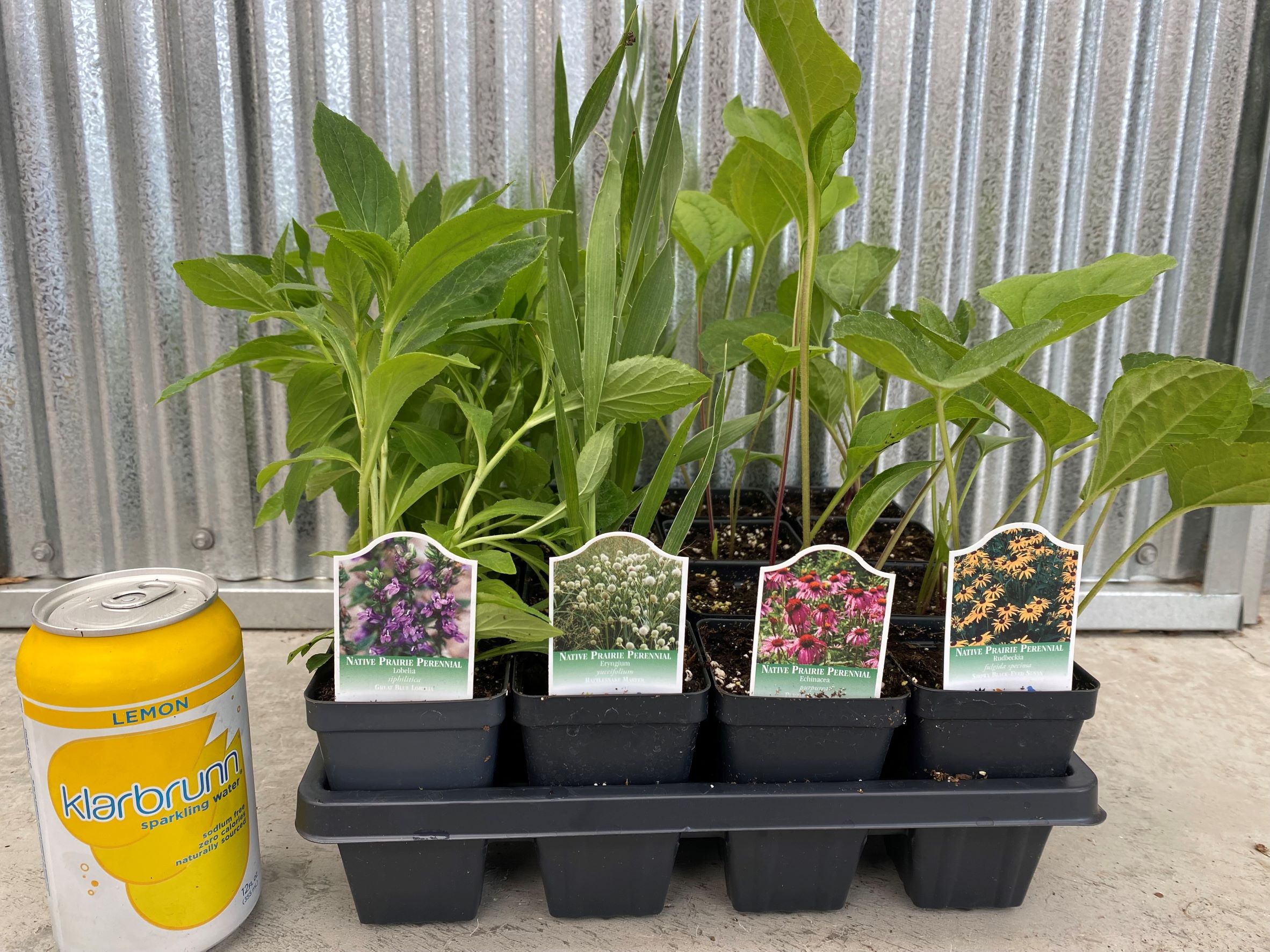 Growth and Blooms:
If you haven't purchased native plants before there are key differences you should understand. Unlike more traditional, cultivated plants, native plants spend their first growing season sending down roots and preparing for the ever-changing Wisconsin weather. You will not see extensive growth above ground or much blooming. In their second growing season, native plants really take off with both leaf growth and an increase in blooms.
Native plants just after planting: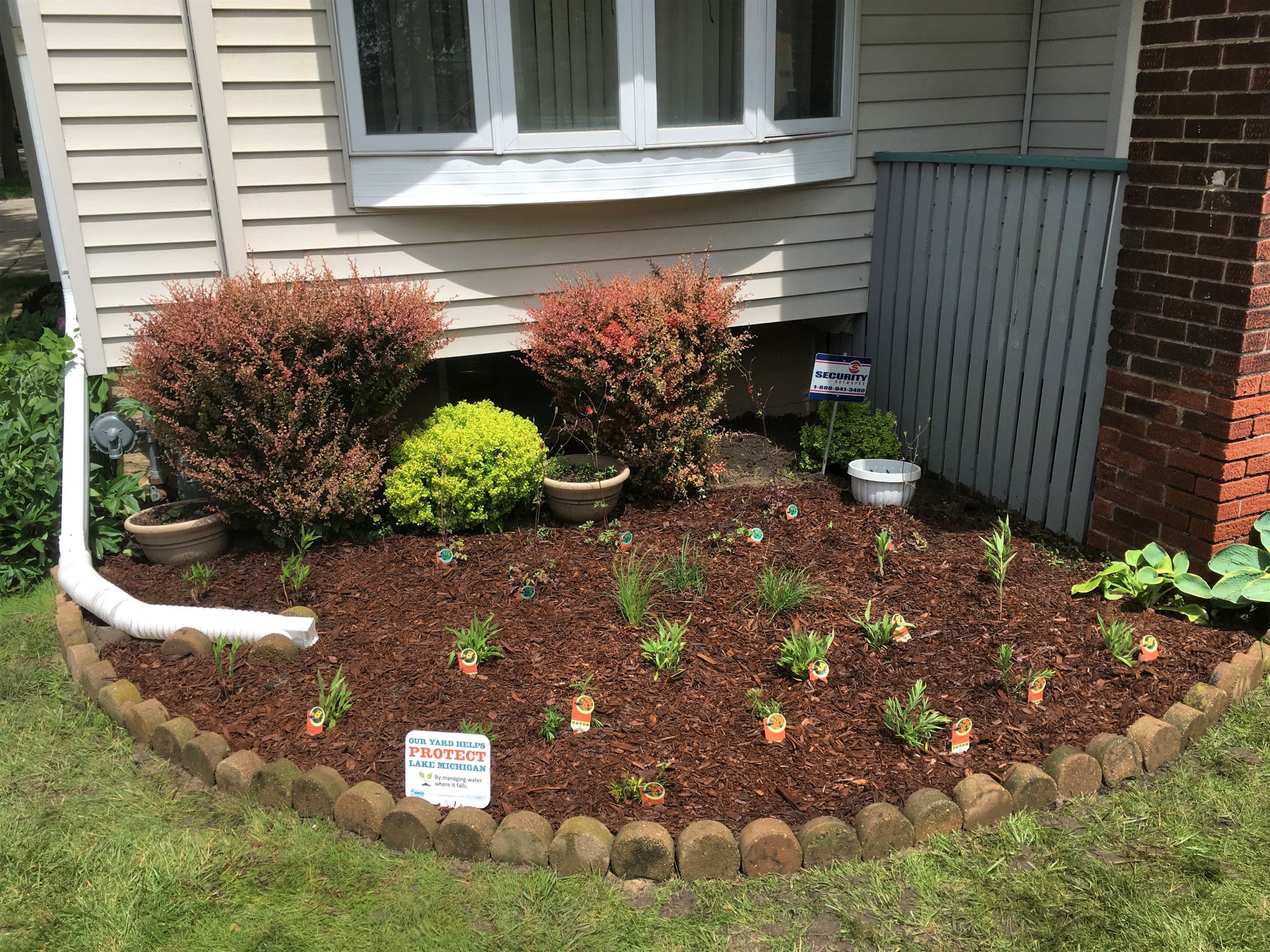 Native plants after one year: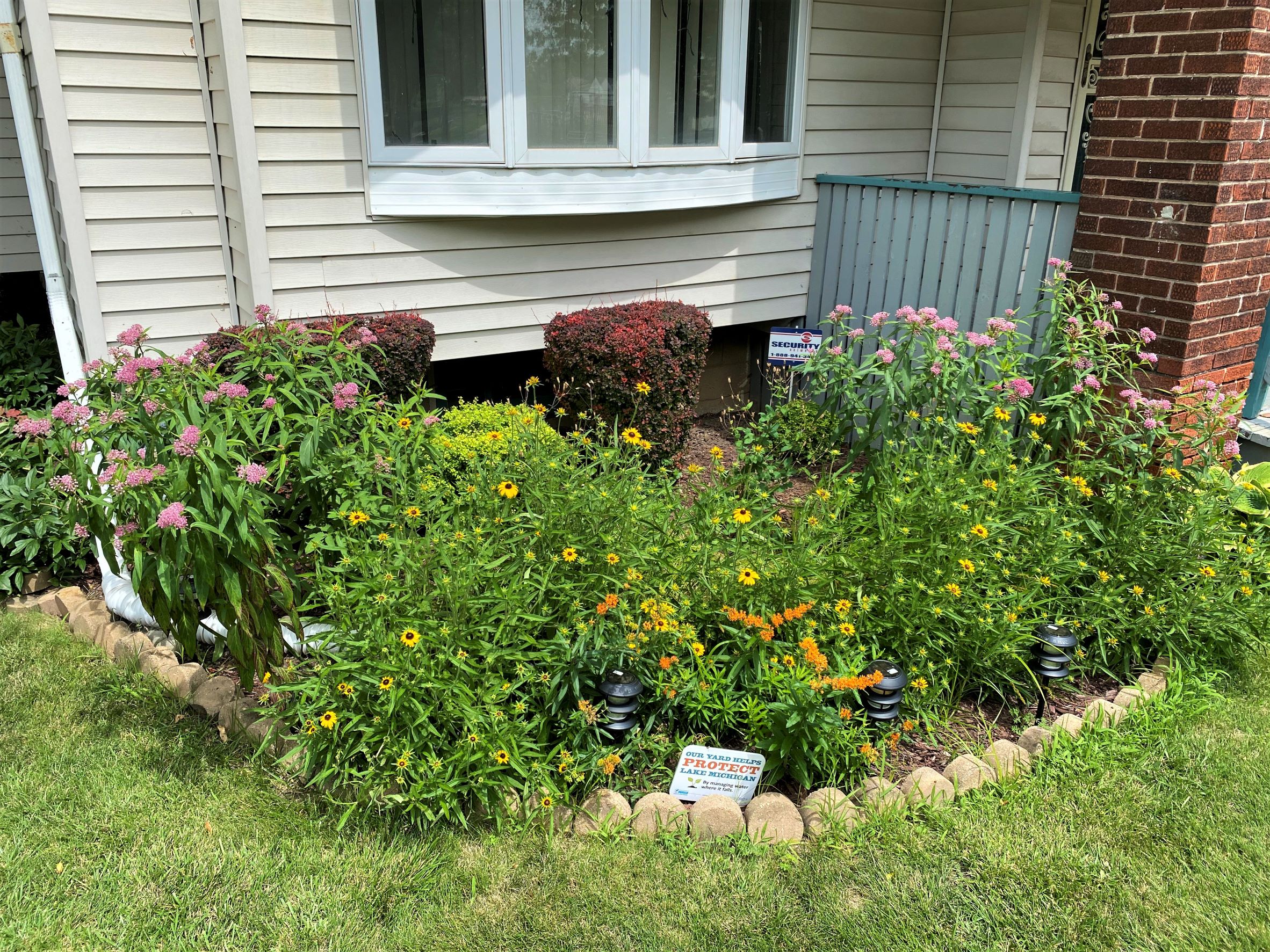 Who can order:
Any private property owner, local non-profit group, or municipality can purchase plants. Plants cannot be purchased for resale. If you are unsure of your status or have other questions, please contact us using the contact us form.
To receive future notifications on MMSD plant sales and workshops, sign up for our Fresh Coast News email list.
Dates to Remember:
March 31st, 2023: Sale ends if not already sold out.
June 10th, 2023: Plant order pickup is at MMSD - 260 W. Seeboth St., Milwaukee, WI 53204.
Want to learn more?:
View one of the last year's Rain Garden Workshops, attend an upcoming workshop (details coming soon) or contact us to submit a question regarding your plant questions.
Upcoming Workshops:
March 4th, 2023 @11 am, In-person workshop at Washington Park Library: Planning, Planting, and Care of Your Rain Garden with Melinda Myers. Registration details coming soon!
March 4th, 2023 @130 pm, In-person workshop at East Branch Library: Planning, Planting, and Care of Your Rain Garden with Melinda Myers. Registration details coming soon!
March 21st, 2023 @ 6:30 pm, Webinar: How to Select Rain Garden Plants with Gardening Expert, Melinda Myers. Registration details coming soon!
March 25th, 2023 @ 10 am, In-person workshop at Tippecanoe Branch Library: MMSD Rain Garden Workshop with Master Gardener, Anne O'Connor. Registration details coming soon!
Recorded Virtual Workshops from 2022:
Benefits of Rain Gardens
Gardening expert, Melinda Myers, explains the benefits of rain gardens.
Selecting Plants for Rain Gardens
Melinda Myers offers a few favorite rain garden plants.