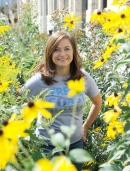 Bre Plier, AICP, ENV SP
Manager of Sustainability
bplier@mmsd.com
Bre is a certified planner who specializes in program development and management, grant writing, and community engagement. Her educational background centers on urban planning, community sustainability, and natural resource management. She has over a decade of experience developing and managing green infrastructure programs and developed the District's Neighborhood Green Infrastructure Outreach Program and oversees activities at the Fresh Coast Resource Center.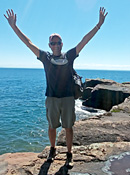 Chris Schultz, CPM, ENV SP
Senior Project Manager
cschultz@mmsd.com
Chris has substantial experience in water quality and led the development of the District's Regional Green Roof Initiative Program since its inception in 2010. He serves as the lead project manager on the Green Infrastructure Partnership Program (a funding program for green infrastructure implementation) and the Fresh Coast Resource Center. Chris brings years of experience working with contractors and a deep understanding of connections to the region's water.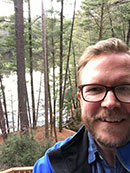 Jay Feiker, GISP
Project Manager
jfeiker@mmsd.com
Jay adds a unique blend of experience and education to the District's sustainability and green infrastructure team. His background as an educator, GIS professional, and hydrogeologist help communicate complex projects to people from all different education levels and backgrounds. The focus of his work is educating the public about green infrastructure and its connection to protecting our most valuable asset – Lake Michigan.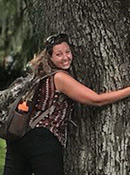 Nadia Vogt
Senior Project Manager
nvogt@mmsd.com
Nadia brings extensive experience in developing green infrastructure projects at all scales with a specialty in connecting neighborhoods through education and outreach. An important focus of her work is leveraging investments in water resources to bring about additional quality of life improvements by addressing the triple bottom line of sustainability.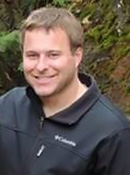 Andy Kaminski, P.E., ENV SP
Project Manager
akaminski@mmsd.com
Andy specializes in managing relationships and green infrastructure projects with the 28 municipalities the District serves. The District provides annual funding, through the Green Solutions program, that helps municipalities build green infrastructure projects that make sense for their unique needs. As a certified professional engineer, he can help you plan your project, assist with basic project design, and answer your questions related to funding and MMSD's stormwater rules.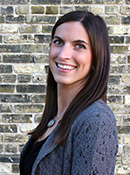 Lisa Sasso, ENV SP
Senior Project Planner
lsasso@mmsd.com
Lisa's expertise lies in cultivating partner relationships to extend the reach of the District to better meet the needs of both the District and community stakeholders. Lisa brings her background in business and freshwater science to implement meaningful green infrastructure projects with partners. Lisa works on a variety of projects from schoolyard design to workforce development.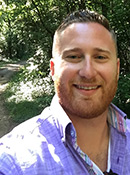 Matthew Magruder, ENV SP
Environmental Research Manager
mmagruder@mmsd.com
Matt oversees the Districts' research-related activities for green infrastructure and strategies for technological innovation. Matt can help work through ideas to ensure there is support in addressing challenges related to implementation, funding, and project alignment with District objectives. Interested in water quality and urban biodiversity? So are we! Matt can help you evaluate best management practice alternatives to maximize biodiversity potential and protection of our freshwater resources.